Lately I've been thinking alot about my daughter growing up......and it really REALLY hurts. Is it because she's turning 5 in 12 days?? Is ist because my son is also growing too fast and maybe I just have baby fever again? I dunno.......but I almost feel sick over it.
Looking back on all her baby moments as an infant and then a toddler I realize how fast they've flown by and the fact that I will NEVER have her as a baby again is really bothering me. All I have are photos and memories.
My little grouchy pants at 3 months old

Chubby Wubby n her great-great grandma Carmen


The ladies of the family
Don't get me wrong ...I love seeing her growing into such a beautiful young intelligent amazing girl ....but I long to have those baby days back. Those days where she was content in whatever outfits I put her in and where we went didn't make a difference. As long as she was with mama...she was a happy girl.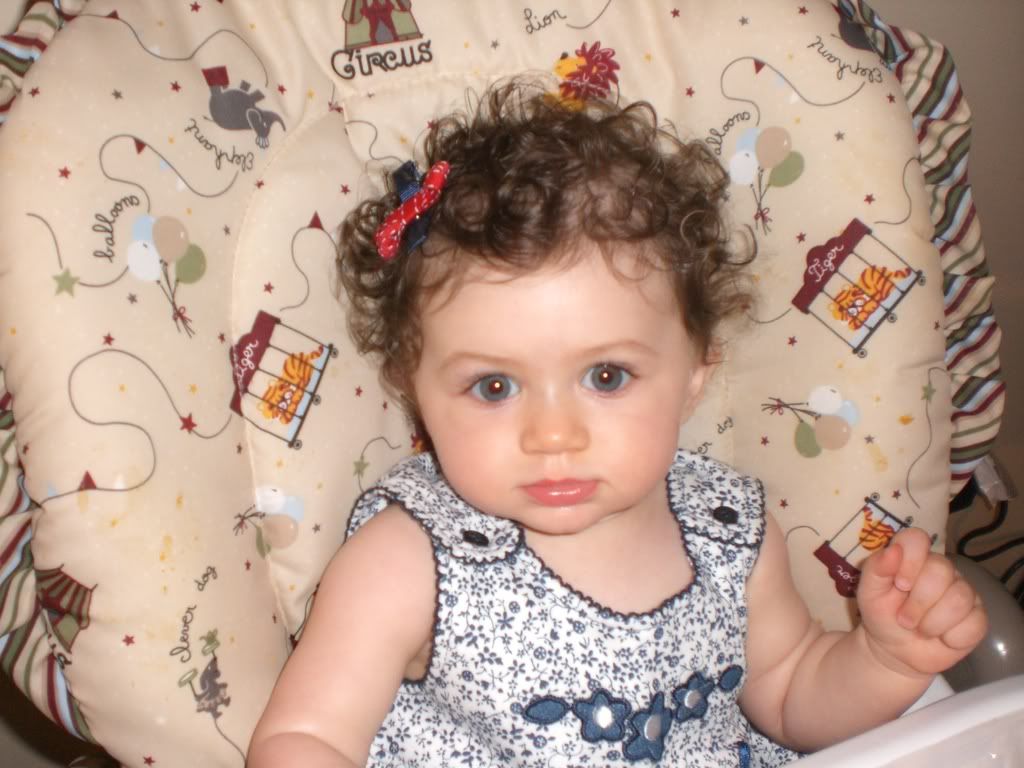 Now....my baby girl is constantly saying
"I can do it all by myself!"
of
"I'm a big girl right mama?!?!?"
She wants to play her DS and computer games
ALL.THE.TIME
She's constantly talking about going to school .....UGH...where did my chubby little infant go? You know that one that was completely dependant on me for everything? How did she get
SO BIG...SO FAST?
She was registered to start kindergarten in NJ but because we moved to GA and the cutoff date is earlier here she missed it by 10 days and can't start. In a way I'm kinda happy about it because I feel like I can hold onto a little piece of her babyhood for one more year. For now I'm just trying to soak up every possible moment I can like the fact that she needs me to snuggle her still every night after prayer time or she can't sleep. That just reassures me shes still my baby and needs me.
Sofia Marina....you will always be my baby....the one who made me a mother.
While you may become more independent as the years go by......mama will always be here for you and will always have time for snuggles n kisses.
I love you princess!