Sorry I don't have anything major to post ....I've just been trying to catch up my ETSY store and going through some insane traning at my new position here in Atlanta. Right now I live for the weekends since its the only time I catch a break. I have been taking lots of pics though on the weekend.
Remember I said we've been at the pool constantly ....like EVERY DAY constantly....well Tico went nuts ver Sofia's new pink goggles so naturally we had to get his some blue ones too and he looks so nerdy n cute in them :-P and he looks hilarious we he puts his little face under water!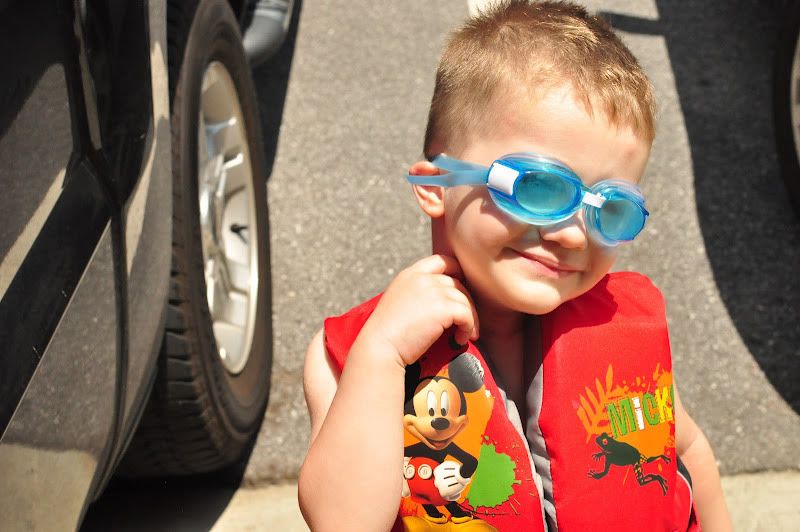 We've also been going to Alabama on the weekends to visit Albertos big brother and the kids love it out in the country. Sofia is an animal lover just like her momma so she is in love with all the puppies and cats and chickens!
Sofia and her new friends :)
Sofia Tico and their little cousin Chloe :)
ummmmmm how does my sweet 4 yr old baby princess look like a teenager.....I need to find a way to somehow shrink her back to a squishy infant...any suggestions?
Sofia -n- Chloe :)