What?!?!?!?! Is my kid really 2 years old today? Unfortunatley yes......I wish I could keep him a baby forever
:::wipes tears:::
But I love watching him grow and develop his little personality. I can't even believe that 2 years ago today I welcomed the sweetest most loving little boy into our lives. I remember actually feeling sad because I soooooooo wanted another little girl for Sofia to have a sister.....but I can't even imagine not having him now! I wish we had the money to plan a huge party for him but $$$ was tight this year especially right after the holiday but this year I hope to plan something big for his 3rd. For now we are just having cake , ice cream, baloons, and a few presents at home with me daddy and big sister :)
Now ......onto one of the best days of my life! I actually remember heading to the hospital at 7:30 am (since our C-section was scheduled for 8 am) and fighting with Alberto in the car because he forgot his wallet and we had to go all the way home when we were halfway there! I was so mad because I thought if we were late they would make us re-schedule for another day or something...LOL! Anywho...we had a c-section due to the complications I had trying to have Sofia and Antonio was significantly bigger than her so our doc wanted a csection for us. I will spare you all the details and get right to some of my favorite random pics over the last 2 years ....

First moments of life.

First photo with momma and papa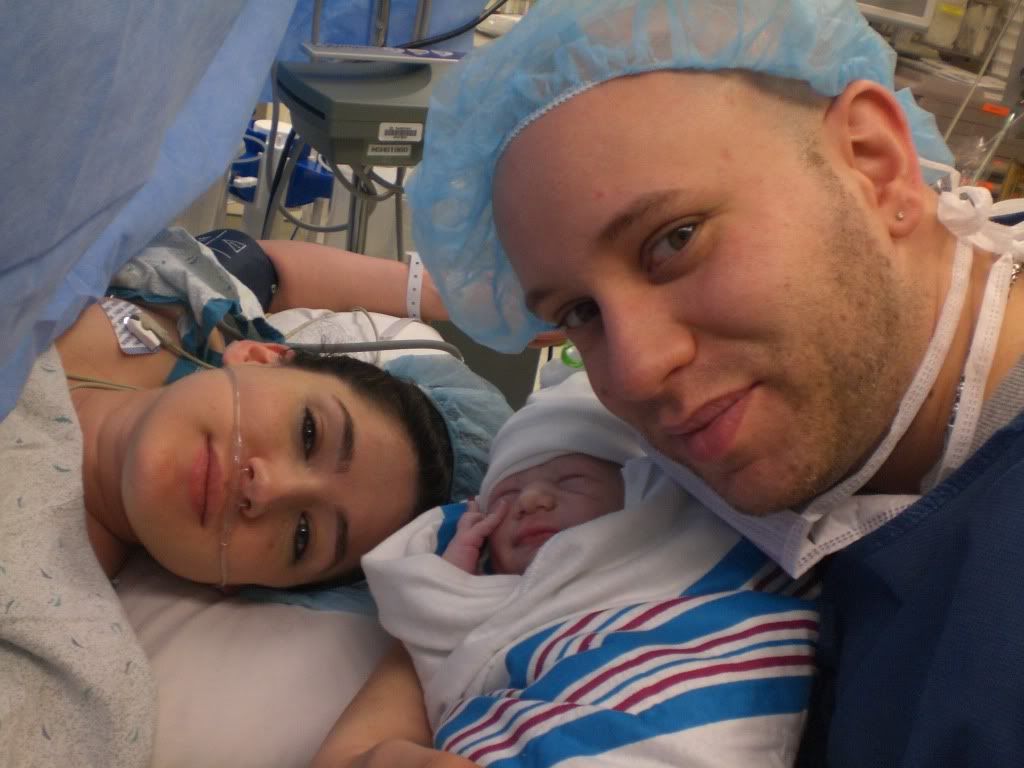 My big 7 lb 7 oz boy!!!!!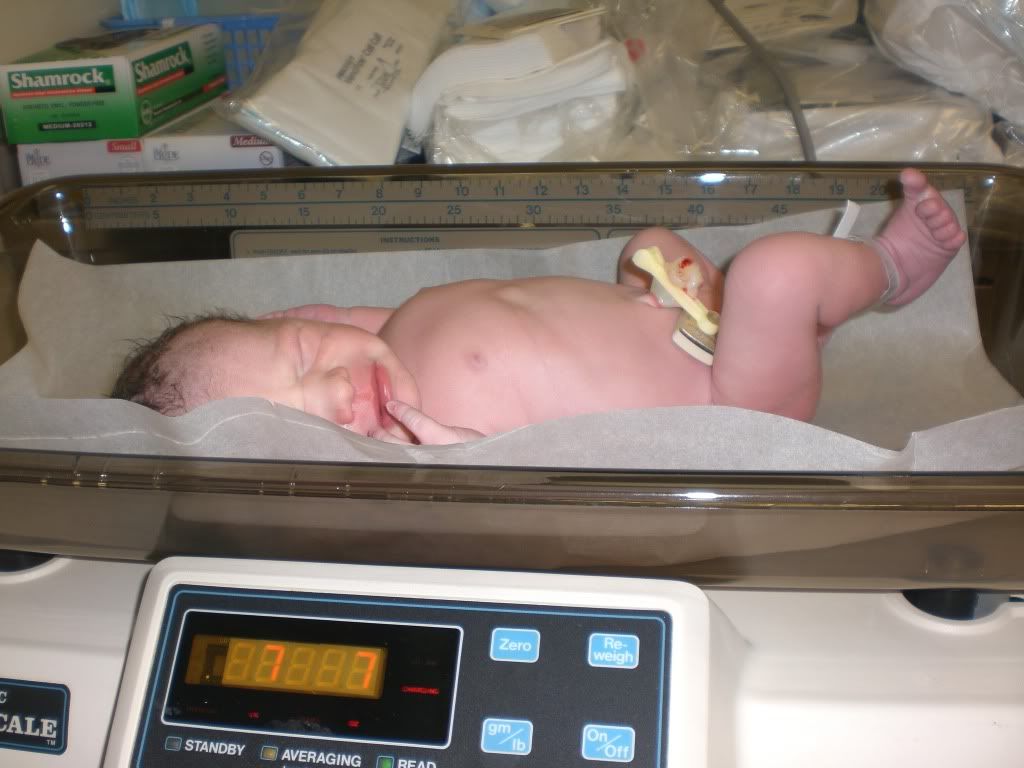 1 month old!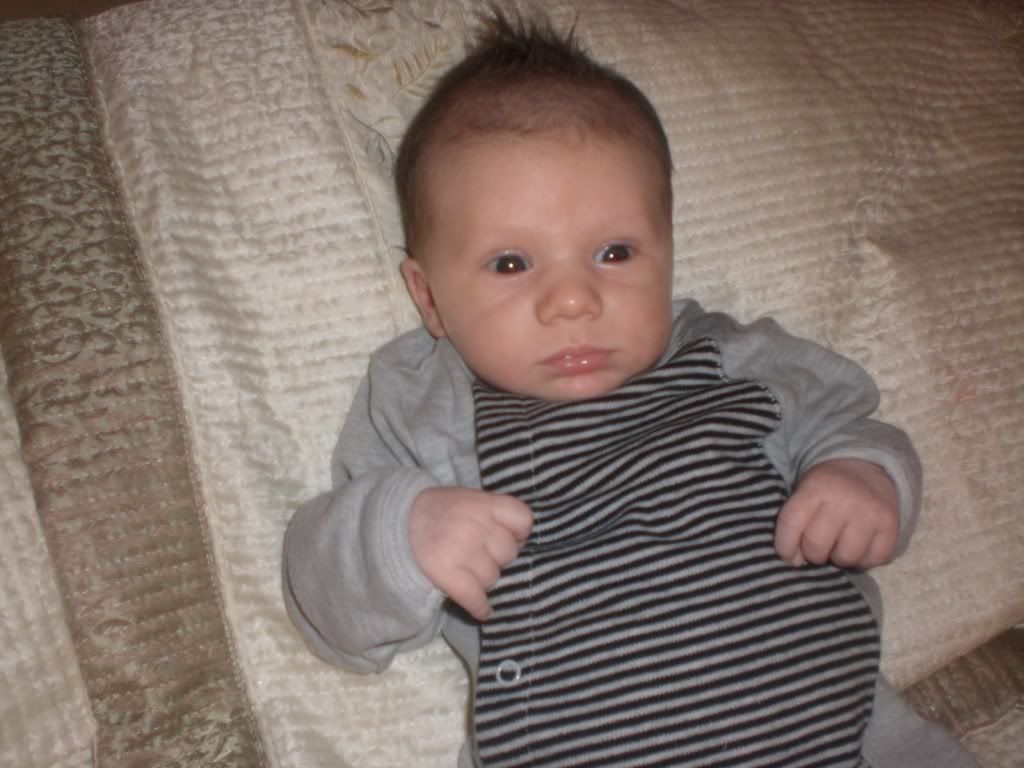 Poor baby in the hospital at 3 months just like his sister was :(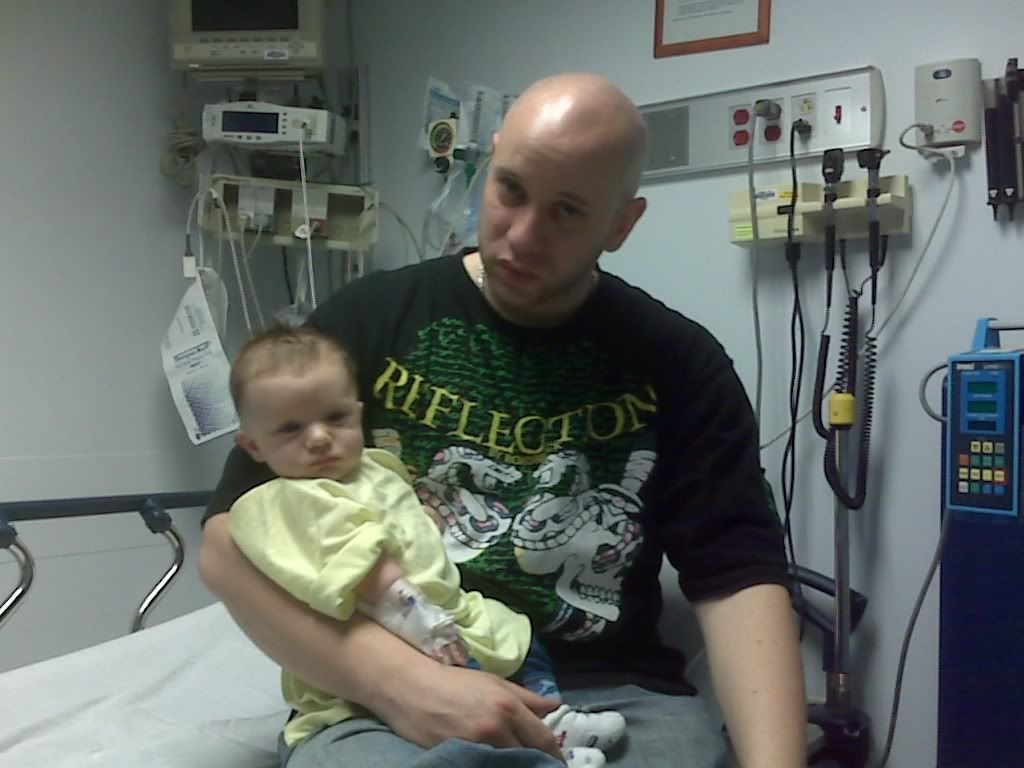 Ladies Love me!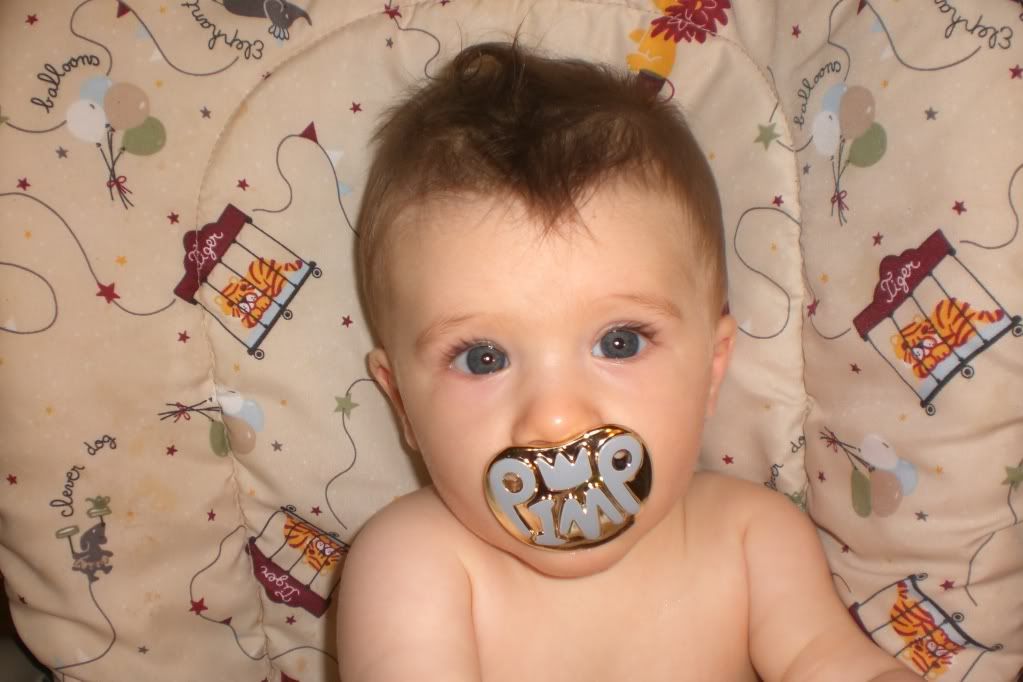 First Vacation to Destin, FL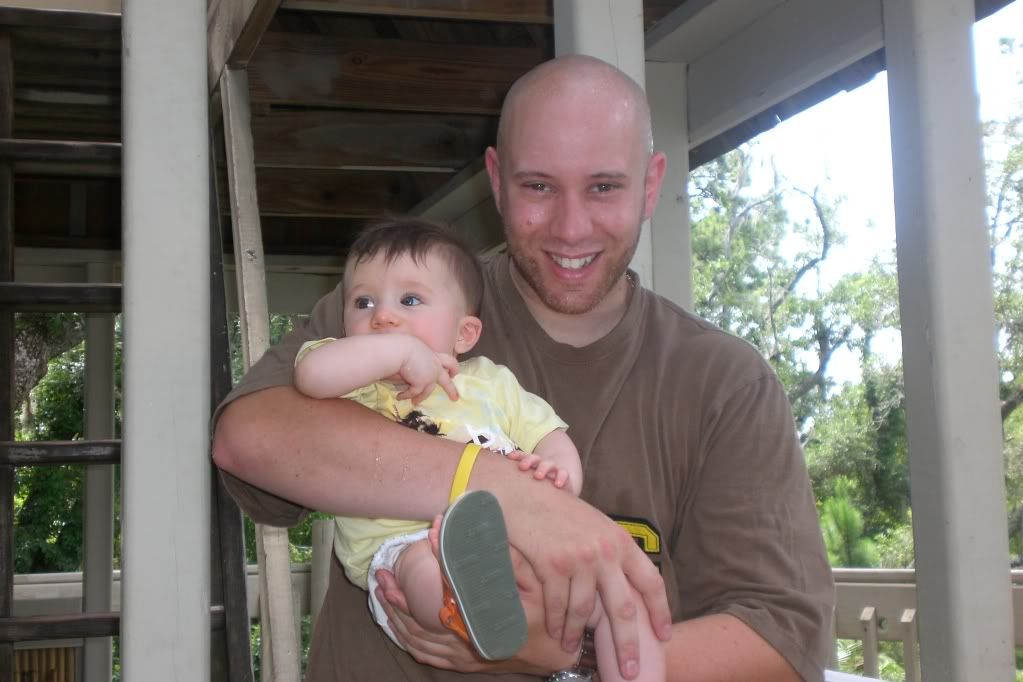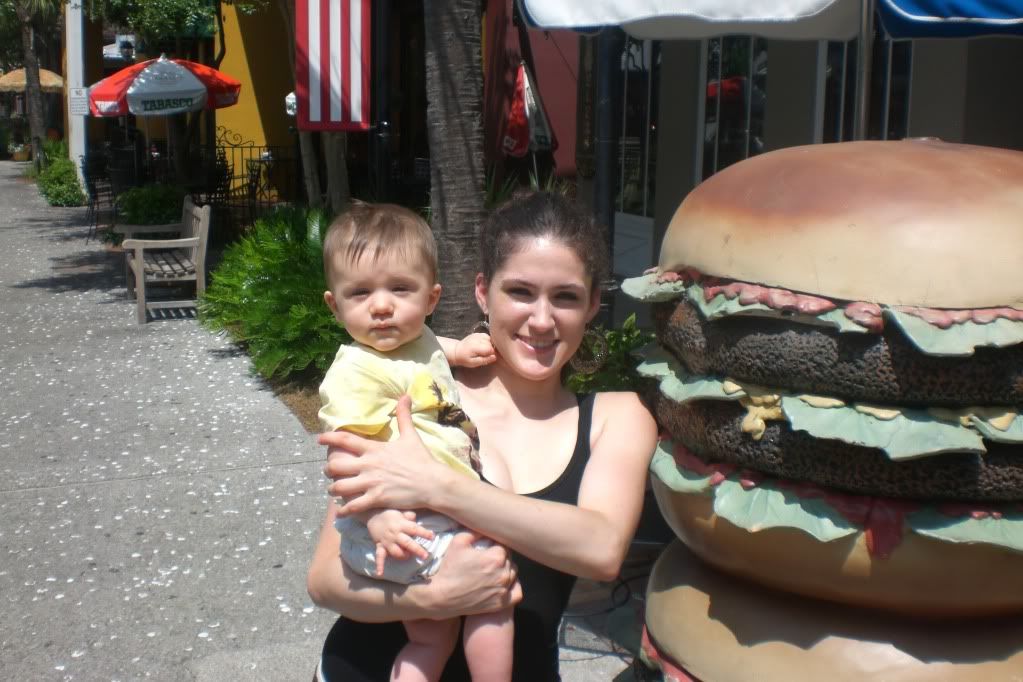 You're not Latino unless you've been bathed in a sink ...or a rice pot at some point in your life!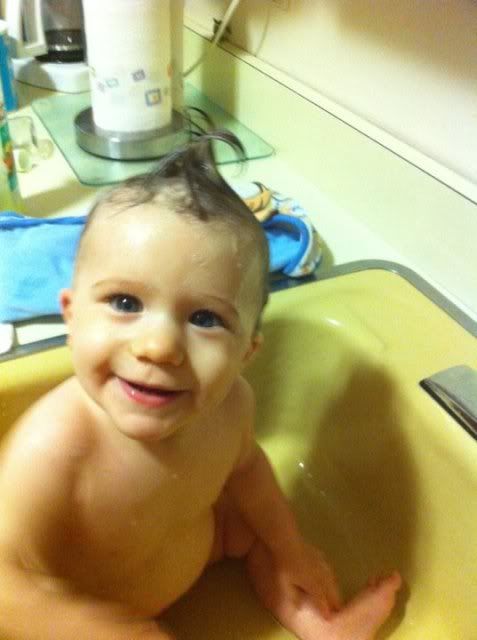 Boxes make the best toys!
I got a kick butt haircut!
My momma loves my gap-tooth grin!

So fresh and so clean!
Yeah I was the sexiest guy at the pool!
I hung out at my great granny's house....
and ate all her tomatoes!
For the most part I'm a super good boy.....but no that I'm 2 I'm getting into throwing a few tantrums...much to mommy's dismay!
So now that I've drowned you in photos of my child I can't finish this post without bragging a little about what my baby boy is currently up to.....
Antonio has a sick obession with ELMO! So much so that he yells "mo-mo" constantly and even says it in his sleep ...HILARIOUS!
He doesn't talk as much as Sofia did at this age but he says "ess you" (bless you), "yuv you" (I love you), "milky", "joosh" (juice), "bibi" (spanish slang word for bottle), "book", "see" (when he's showing me his boo-boos, "nack" (snack), "hi mummy", "hi daddy", "bye", "no tuts" (no touch), "baby" (when pointing at other kids his age..LOL)
He counts to 5 but not on command......we just hear him doing it at random
Sleeps most of the night but I still baby him and give him bottle too in the morning and at night!
Love to give hugs and kisses and understand both English and Spanish when you ask him for one
He can point to his body parts if you say them for Ears, Eyes, Nose, Mouth, Teeth, Cheeks, Hair!
Loves jumping in water puddles (which makes me crazy)
He weighs 32 lbs which is more than his 4 yr old sister and most people think he's 3 or 4 .....but he's my gentle giant!
I could go on forever about this kid but I'll stop now. Besides.....you might un-follow me ......hehehehe. But all in all I love this kid more than life itself......Happy Birthday Baby Boy and May God Bless you now and always!