This Giveaway is now closed...Winner will be announced soon!
If your a regular reader you may have noticed I haven't done anything in the way of giveaways lately (shame on me) I actually had a few lined up but I've been having problems receiving mail lately so I'm in the process of trying to track a few things down now. Anywho.....after being depressed missing my minis all morning I'm feeling generous and firgued why not host another giveaway from my own
ETSY
store
Fifi's Closet
!!!!!! Woo hooo.....you know your squeeling from the excitement!
I'll make this short and simple....The winner will receive their choice of any set of
CLOSET DIVIDERS
from my ETSY shop. You can choose a design you see on my store or have a custom design to match your baby's nursery or crib bedding! Dividers can also be customized to any sizes you like or you can even go by clothing type or days of the week to set aside all your little ones outfits for the upcoming week! The possibilities are endless!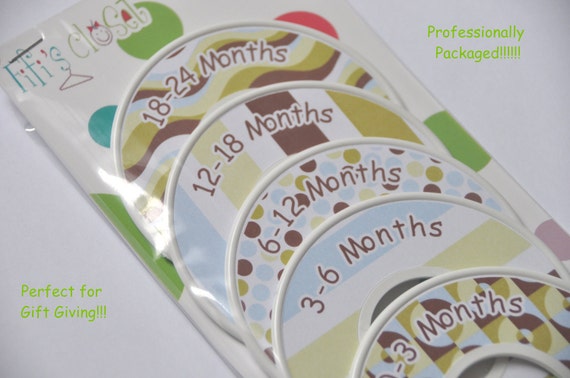 Here's how you can enter:
***This giveaway is open to international readers and will end on 1/27!!!
(EXTENDED from 1/20)
*****Winner will be chosen using random.org
1. Mention this giveaway or mention their website Online Site on your blog, facebook or twitter and comment that you did so on this post. You can receive a separate entry for each place you mention them but remember you must leave a separate comment for each too. Also leave a link to your post in your comment!
2. Visit
Fifi's Closet
on ETSY and check out some of my products then come back here and comment what your favorite item is.
4. Follow my blog publicly and comment that you're following or if you are already a follower comment this post that you are. (1 entry)
5. Follow my other blog
Fifi's Closet
publicly and comment that you're following or if you are already a follower comment this post that you are. (1 entry)