I'm very happy with the outfits I picked for the kiddies for Easter this yer and they also have an appt. on the 8th to get their pics taken at Picture People! This will be Sofia's first time as well as Antonio's in a picture studio (i know .....I waited way too long) so let's hope things go smoothly! This is what i found this year. I fell in love with Sofia's dress from Baby Gap ......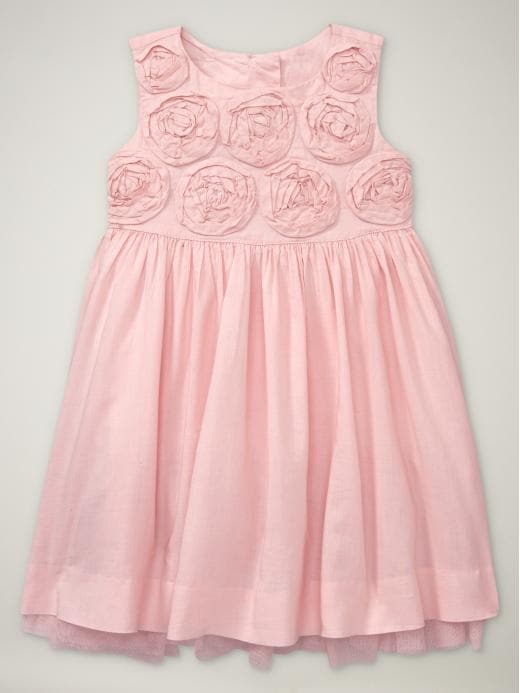 and yes I am one of those "matchy-matchy" moms when it comes to dressing my kids which is not always the easiest this to do when you have a boy and a girl. Especially when the girl is wearing pink. However ....I found the perfect polo in Old Navy for my son.....and it has a tiny bit of pink .......Just enough so that his father wasn't mad I put pink on him...HA! Paired with some khakis and dress shoes.....SO CUTE!
And besides taking pics in the studio I'm hoping to get some on Easter Day outside. I'm hoping since it's in late April this year we'll get some warm weather but winter's been lingering a bit here in the Northeast! Let's pray for sun!

Anxious to see what others' little ones will be wearing too!!!!!!!!!!!!