My beloved fall time has finally arrived and while I
LOVE LOVE LOVE
summer, I'm happy to see it go this year. Summer was a bit dissapointing this year so I welcome Fall with open arms. Here are just a few reasons why....
Good Bye Humidity.
Any one like me with naturally
nappy
curly hair despises humidity! I cant blow it out or wear it curly no matter how much gel or spray I use because I will turn into Bellatrix from Harry Potter! Humidity - Your a Motherf%#$@r and I hate you!
I live in Jeans.
I love my jeans and rock them even in the summer but Jersey heat is a killer and I welcome wearing my skinney jeans and not sweating to death.
No More Excuses
- on covering up my pale un-toned legs that is. I hate shorts because i haven't hit a gym in years and my legs are far less that hot. IMO they suck...not to mention I never have time to catch even a spray tan so now I can cover them up all I want!
Boots boots and more BOOTS!
Just ask the 500 pairs (ok well maybe not 500) of boots in my closet how much Mama Loves them!
Pumkins & Apples Galore.
We love taking our kids pumpkin and apple picking every year up near Boston. They have hay rides for the kids, fresh cider, petting zoos and all around beatuful scenery. We get tons of apples for pies and pumpkins to carve for the kids!
My baby girl at the Pumpkin Farm in 2008 (13-14 months old)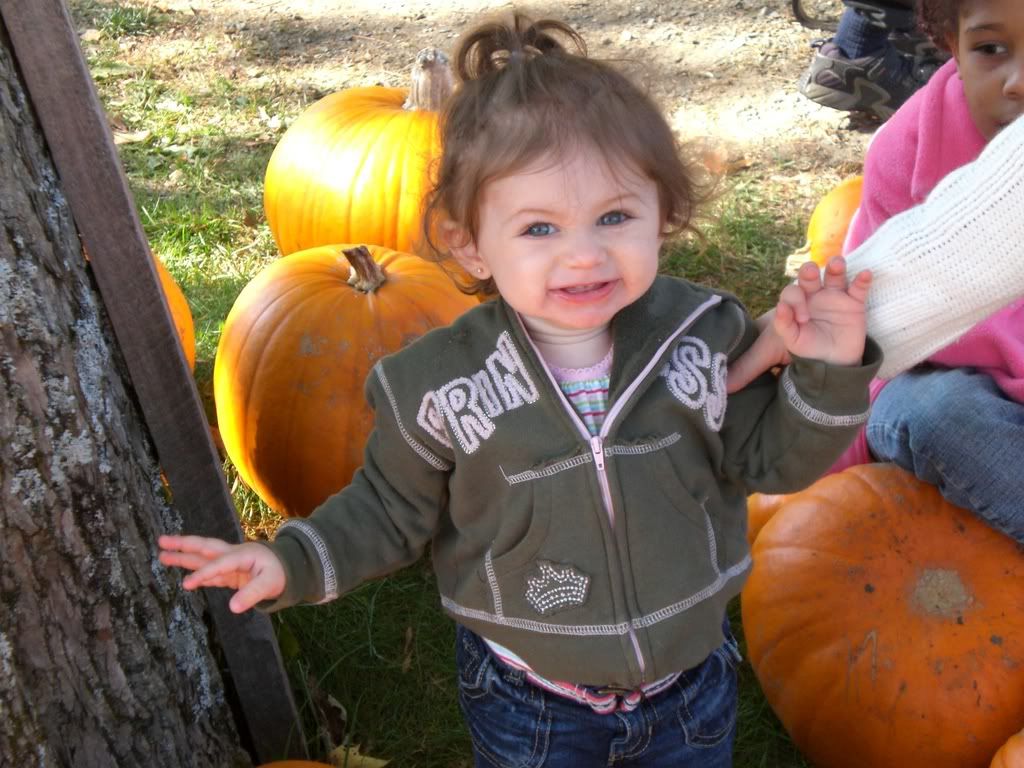 Fifi with her Titi Chepa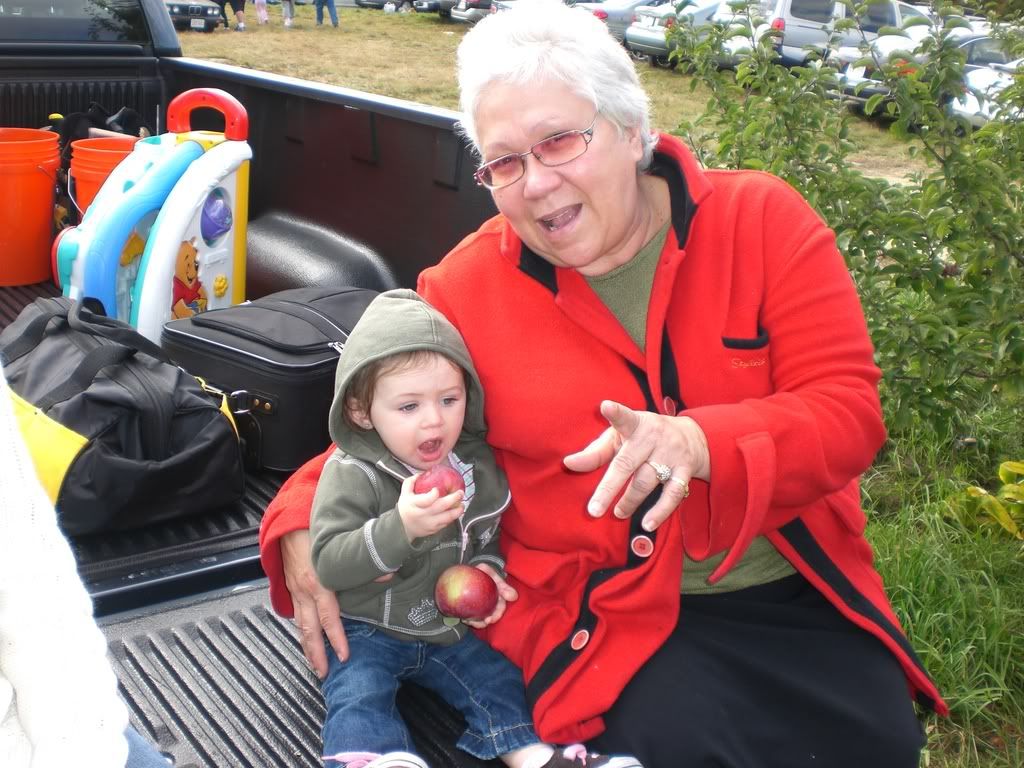 Bring on the Holidays. Who doesn't love a reason to get to gether and party with family and friends! Forget about work. We get 3 day weekends full of food, drinks, and fun!
Christmas Shopping Begins! I love strating my christmas shopping especially now that stores do their sales during the season instead of at the end of the season. GAP is the best IMO for pre-Christmas sales!!!!
The Leaves Changing.
I love love the changing of the leaves. It's so beautiful to see all those Oranges, golds, and reds especially up here in the NorthEast. It really makes for great outdoor photography too!
Dark Hair.
I'm a natural brunette and I've never been a fan of highlights. I love my dark hair so when fall comes I'm so much more in my element.
FOOD FOOD FOOD!
I can't say it enough but I love me some holiday food......Turkey, stuffing, potatoes, soups, stew, and endless desserts........plus the fact that for the next few months I have an excuse to eat till my heart's content!
Thank you to
Mama Kat
for another fabulous Writer's Workshop!!!