Our baby boy Antonio David is finally here !!! He was born on 1-12-2010 @ 8:22 am via csection !!!! This was such an easy birth ...I just came in to the hospital at 7 am and after a few papers and a spinal tap the doctor started the procedure and he was out 5 minutes later. He had left shoulder dystocia so luckily it was a cesection!!!
I must say Daddy has been awesome as well. He stayed with me all 4 nights in the hospital and has done tons of cooking and cleaning and helping out so I could recover. He's really stepped up to the plate and shown me what a wonderful Daddy he is to our babies!!!!
I have a feeling 2010 will be great year for us....not to mention i need to play the lottery ...notice a pattern with Antonios stats??? What a lucky charm!!
Weight - 7 lbs 7 oz
Height - 21 inches long
Chest - 14 inches around
Head - 14 inches around
Birthdate - 1-12-2010 (add it up to the number 7)
Pics...
Just arrived and waiting for the spinal tap :)
Daddy being silly while we wait!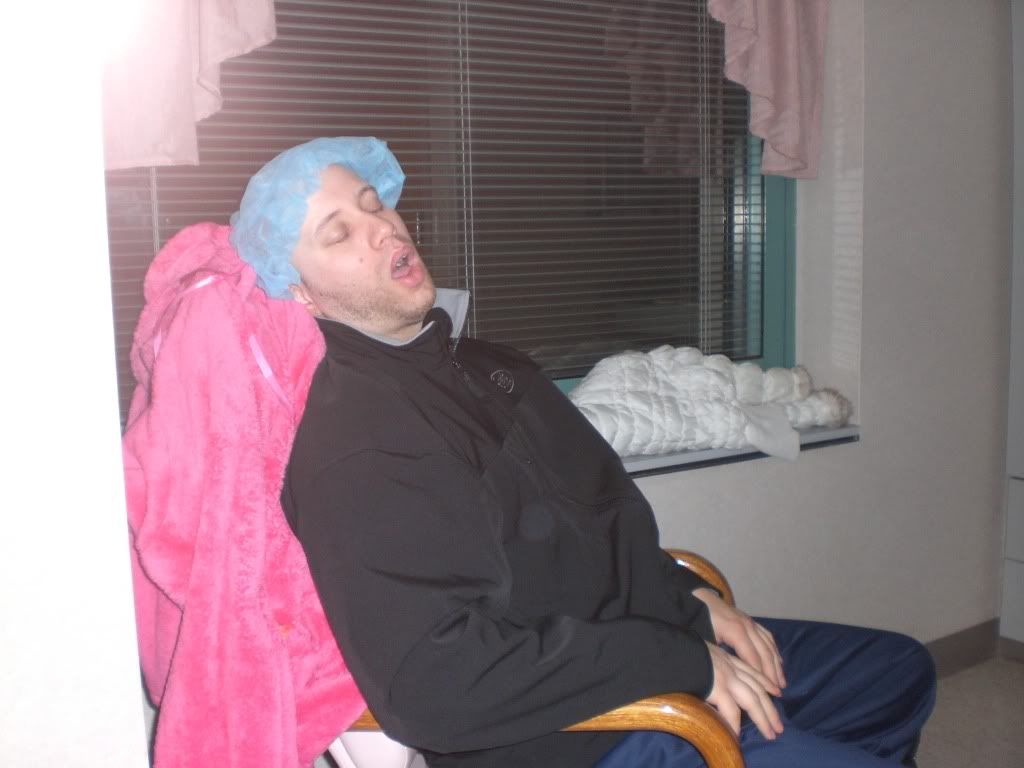 First moments of life...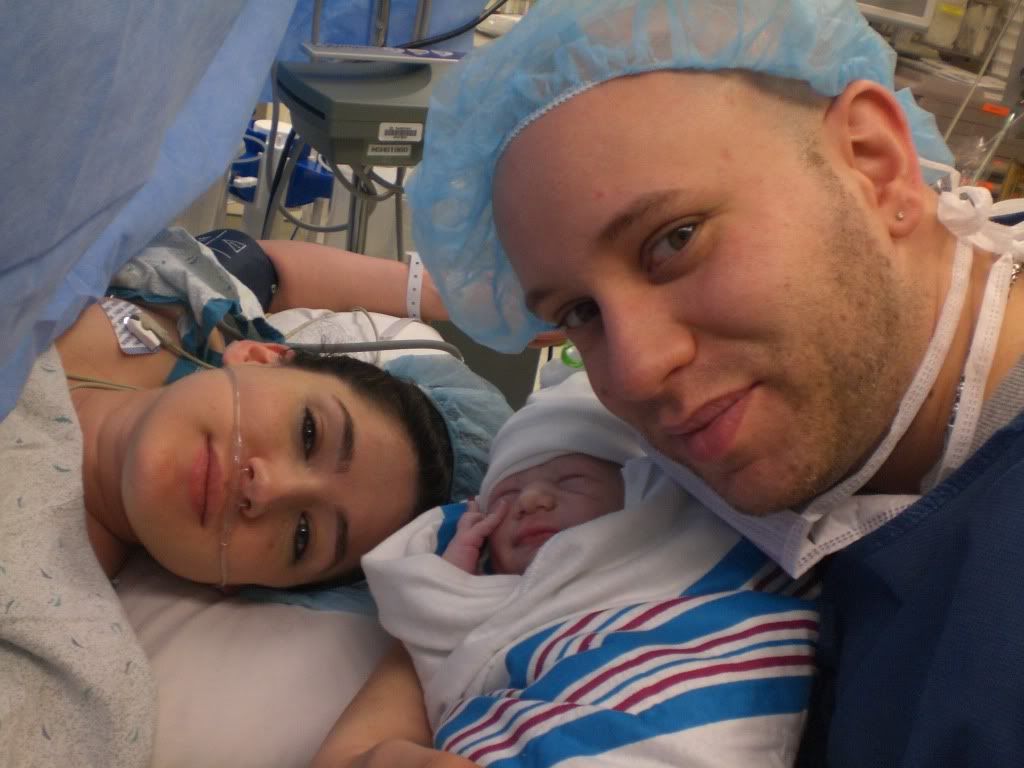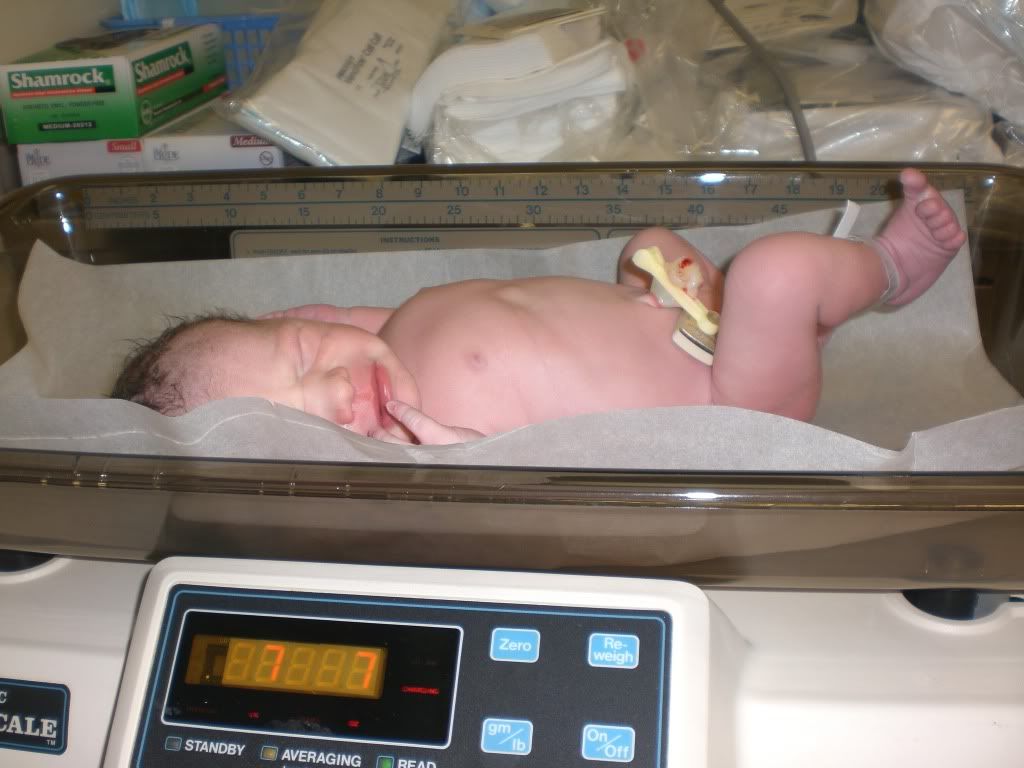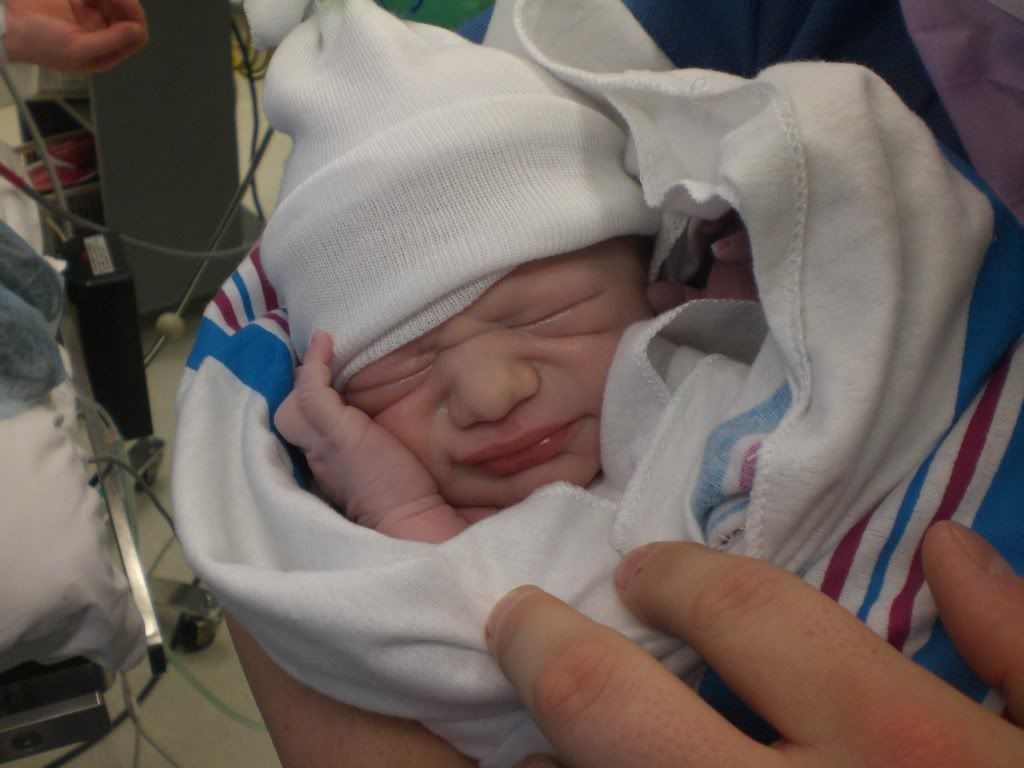 Mom and Dad waiting in recovery ...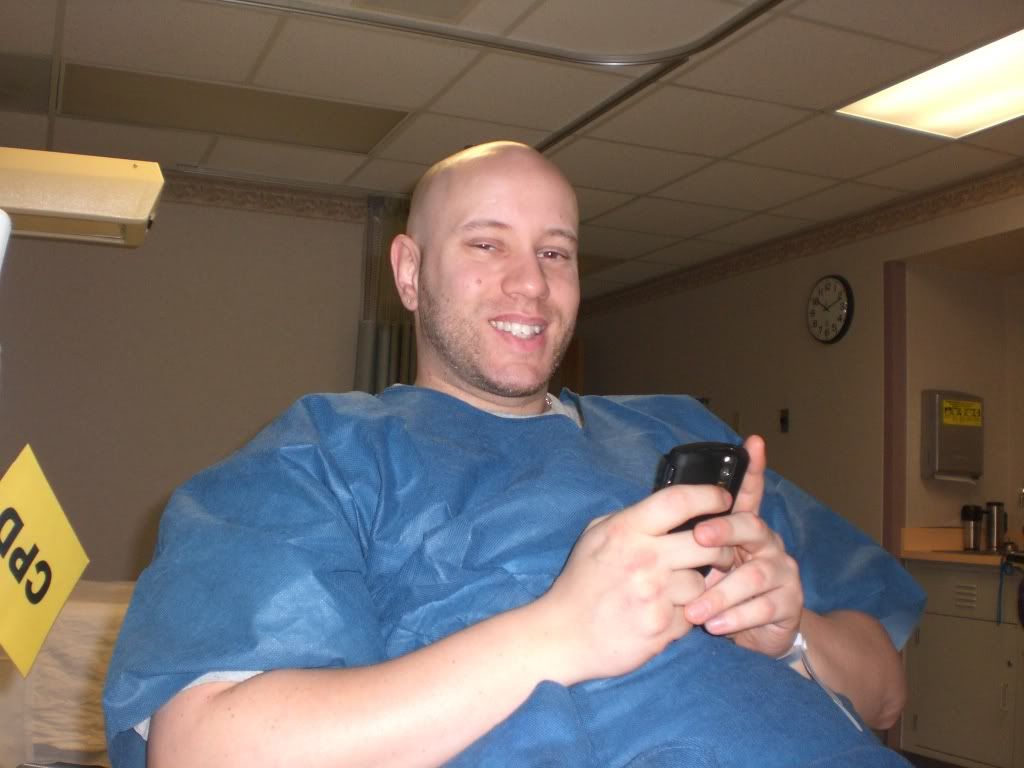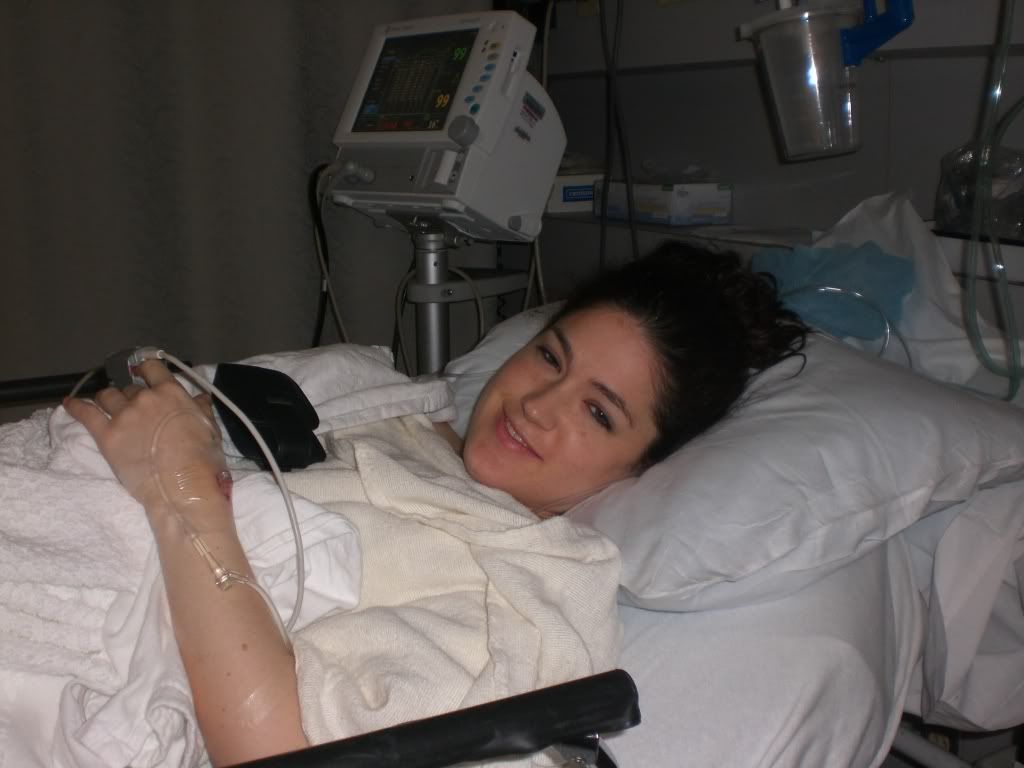 Welcome to the World !!!!