This past saturday 9/11/2010 my baby princess turned 3 years old. It feels like only yesterday I was looking at her precious face for the first time. I sooooooo miss my little peanut but I love seeing her grow into such a beautiful intelligent young lady.
Her accomplishments......
Counts 1-17 in English and 1-13 in Spanish with exception of her word "eleventeen"
Knows and rocognizes her entire alphabet in upper and lower cases
Know how to recognize and spell her first and last name which is awesome being that her last name is long!
Fifi can dress herself completely except for tying her shoes.
She loves puzzles and can complete the ones for ages 5 and up all by herself.
Knows all the shapes including the hard ones like parallelogram, trapezoid, rhombus and octogon! (yeah Mommy is crazy and decided to teach her those)
Fifi's Favorites ......
Loves loves loves hot dogs......if all else fails and she wont eat.....she can always make room for not 1...BUT 2 hot dogs! Oh yeah....and fruit too....shes a little fruit monster.....no wonder shes so darn skinny!
Her favorite songs to sing are "Twinkle Twinkle Little Star" and "Bringing Home My Baby Bumble Bee"
Much to Mommy's dismay she wants to play "Ring Around the Rosie" all day .......One can only take so much spinning.......:::::sighs::::
Fifi's loves animals and thinks shes the mommy to all of them!
Hates bugs big or small ....she is absolutely terrified of them!
Favorite books are "Cooking with the Cat" and "A Night Night Prayer". Fifis also loves her baby bible too and calls it her "Jesus Book"
Funny story this week.....
We were talking about 3 out of 4 of Fifi's grandparents in Heaven. I told her they are happy and safe with Jesus in Heaven now. She told me she wanted to be in Heaven too. So I said, "Someday Jesus comes to get all of us and if we believe in him we will go to Heaven with him." Fifi said, "Does he come to get us on a motorcycle mommy?" I think she sees a bit too much of her Daddy's motorcycle.....although I was laughing hysterically! This girl is such a clown and I am so excited to see whats to come in her future and see the beautiful person she's becoming!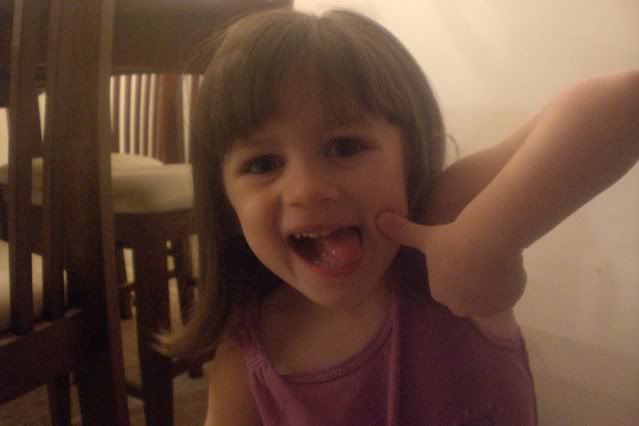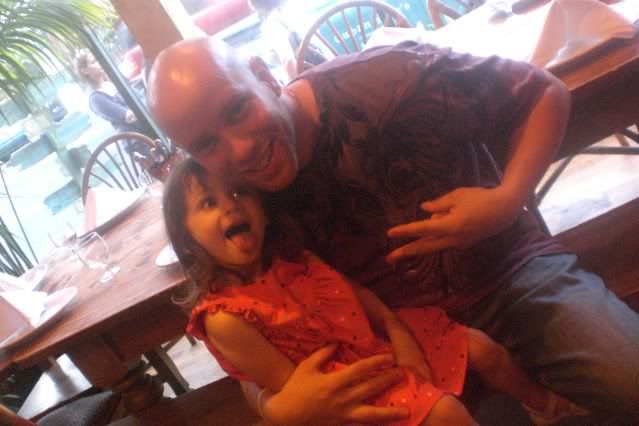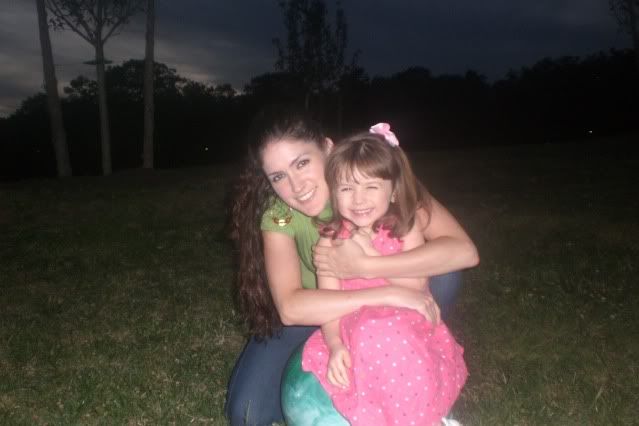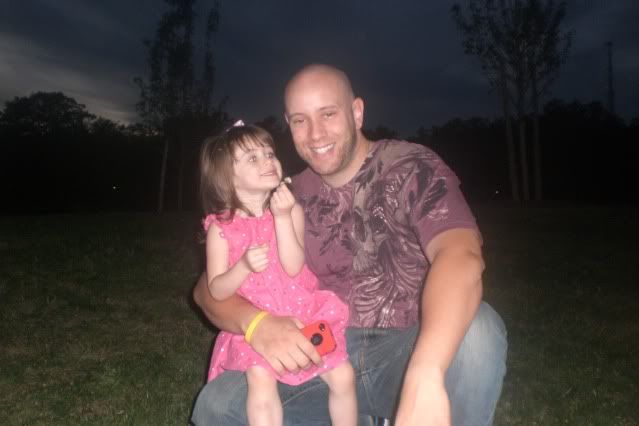 I will leave you with a video of her birthday dinner at Cuban Pete's .....I think she was a bit traumatized by the singing....