Yesterday I was off work all day and I sent the kids to daycare anyways (if not ...it really wouldn't be a "day off"). My fiance went to work....so I had a day off all to myself.
The first half of my day was spent window shopping. I found some great clearance ribbons at AC Moore and I'm already working on some new bows and headbands!!!! I also hit up some awesome stores like Century 21 and Marshalls. I went into the Bergen Mall to the Gap outlet and to Children's Place and it's a good thing i can't go on a shopping spree right now because I would've went nuts there!!!!
While I was in Marshalls I found these that I thought were cute....normally I hate character shoes (my daughter has a pair of Dora shoes which I despise) but these (maybe cuz they're sketcher) I liked. Don't ask me why and feel free to tell me if you think they're hideous..lol! They are crib shoes for my lil guy but i thought my look cute with some jeans and a tee ...I dunno
I also found these little Nike Dunks which Im head over heels for but they only had a size 4 so my son wouldn't even be able to wear them till next year.....Hence the reason I'm debating purchasing these too.
I couldn't end my trip getting nothing though so I did find a great deal in Daffy's on these gladiator sandals I got for my baby girl .....too bad she was in some crazy mood when I picked her up and wouldn't let me try them on her!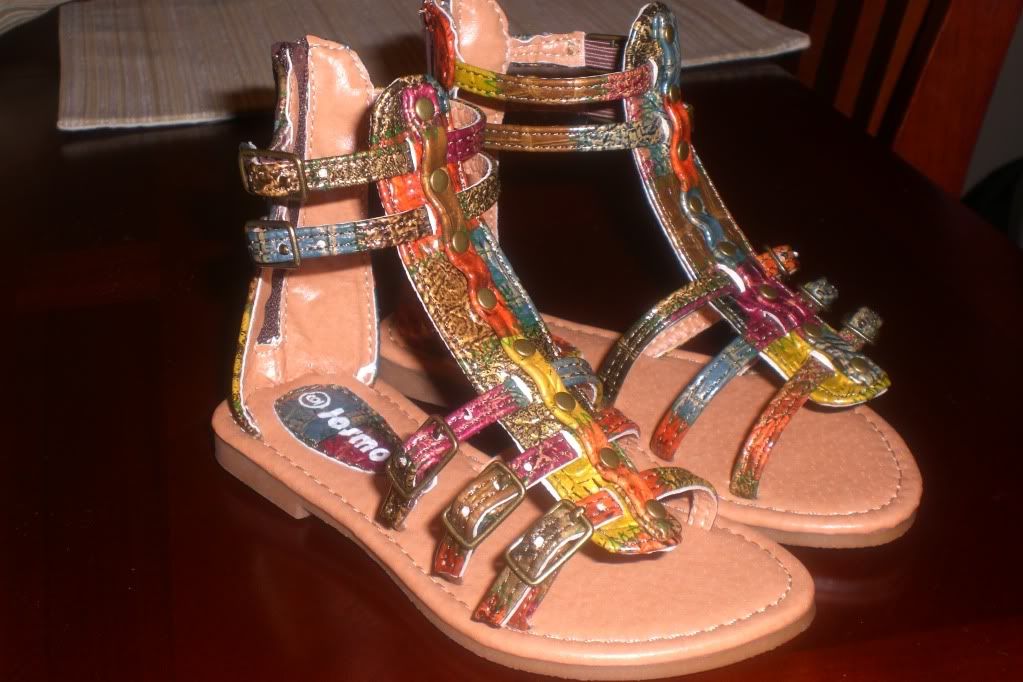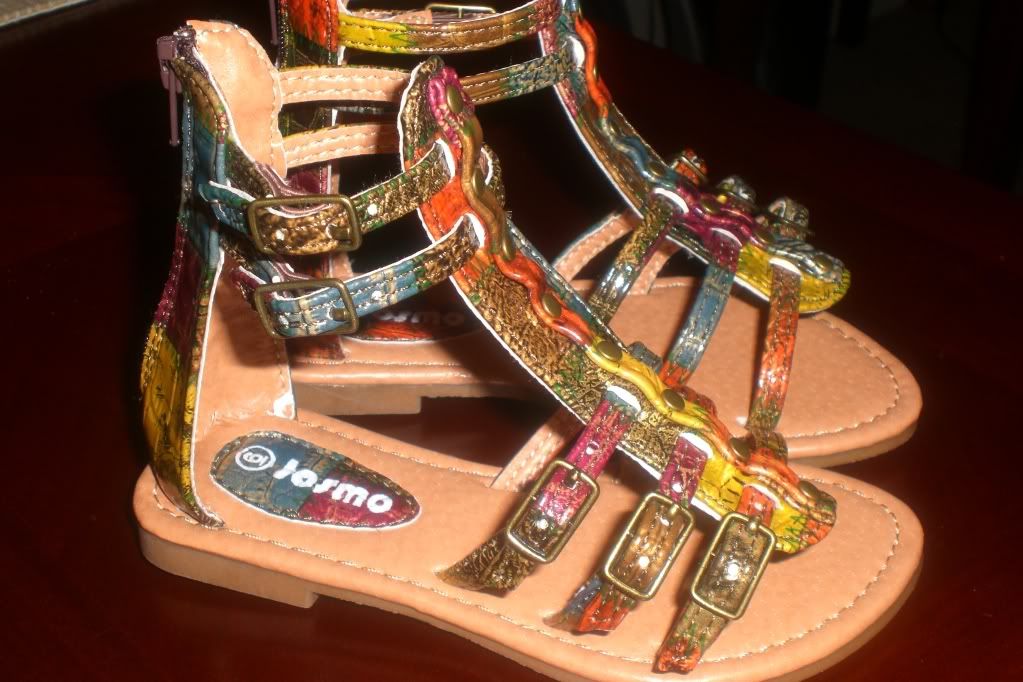 The rest of my day off was spent cleaning the hell out of my disaster which I call home and scrubbing all the juice stains my daughter has managed to cover my carpet in .......Happy Monday!