Sarday the 22nd we spent the day in Hoboken at Taby's Bridal shower and had a great time.....For anyone who doesn't know Taby is Alberto's niece and Fifis godmother. Fifi is going to be her flower girl!!!!
Hiding in the curtains and oh look mamis baby belly on the left at 18 wks .....i will post more belly pics soon but now i am almost 21 weeks and i think my belly exploded in the last 3 weeks :)
Daddy caught her hiding :)
Fifi hoping Tio Yusseff will help her hide from pics!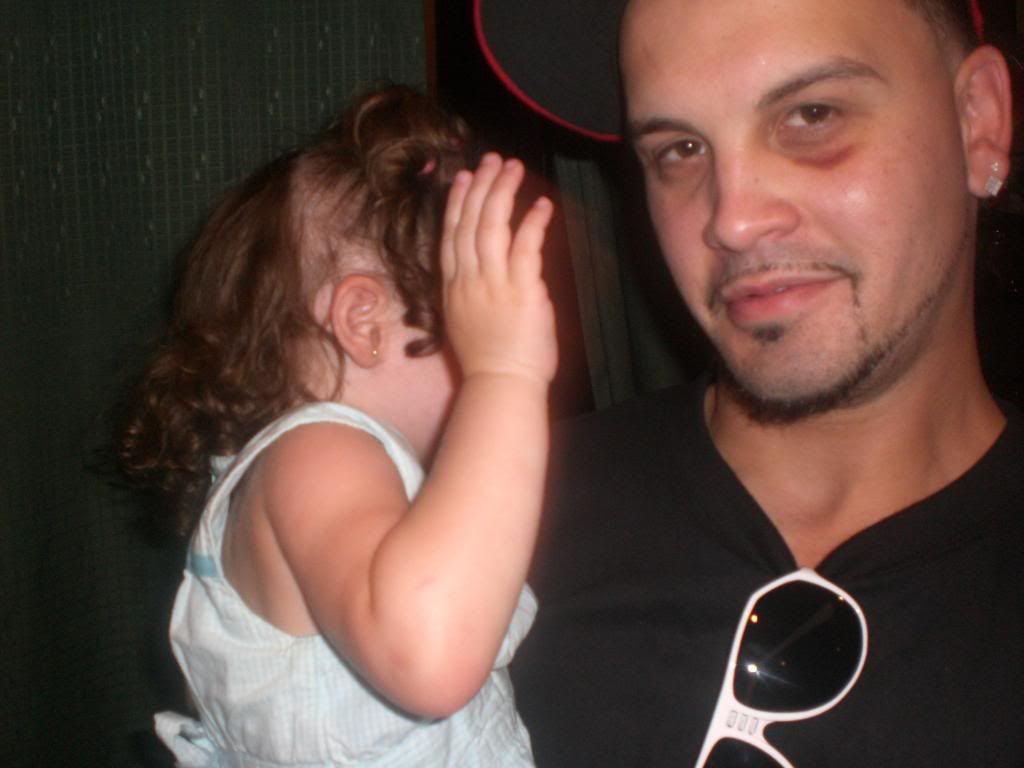 This pic was before the shower and Fifi had a crazy meltdown because she hated the dress cith the "circles" LOL