After lots of past issues and things i think DH is finally starting to spend some quality family time. Thursday Alberto picked up Fifi for me which is a first....Here is a pic of him after picking her up.
Being Silly in her Room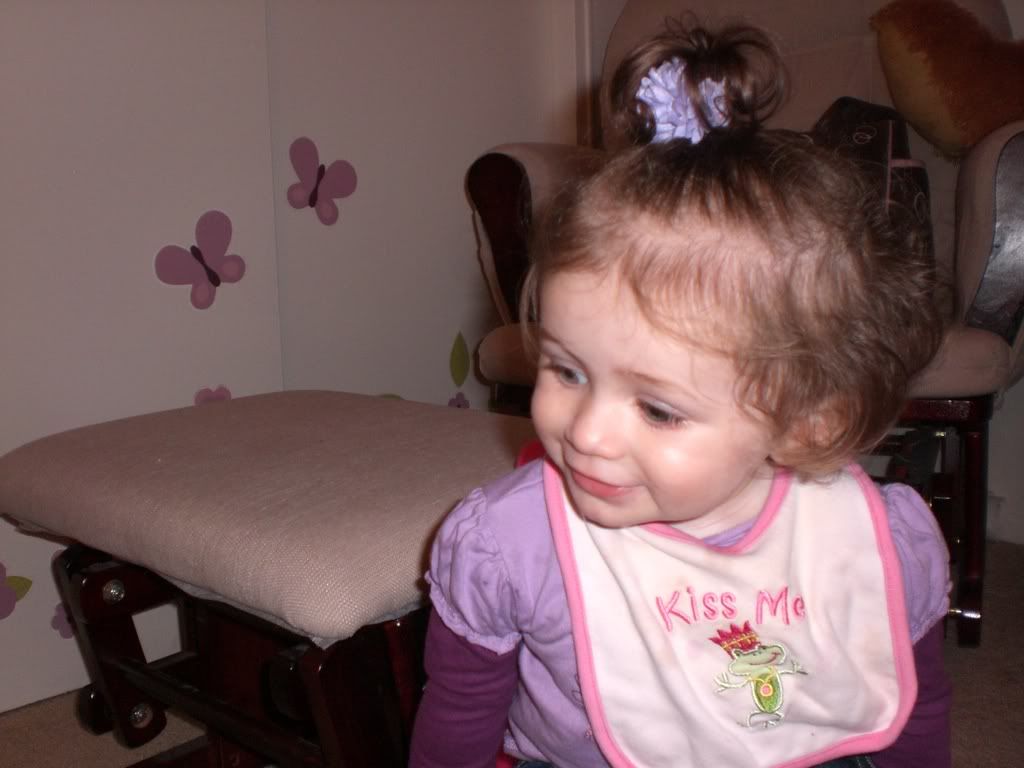 Sofia and her not-so-spillproof sippy cup!
I took a much needed vacation day friday so I could catch up my cleaning and laundry and spend some time with Fifi. Friday night Fifi had her first official playdate with her 2nd cousin Braidyn. Mr. Braidyn Del***** (sorry I won't post his real last name) is the son of Alberto's Nephew. He was born on 11/26/2007 and is the little brother to Mason who is now 3. He was about 7 lbs at birth and is a HUGE baby now at almost 30 lbs. Fifi is 1 and only just over 21 lbs.!!!!!! But they were so cute playing....although at one point they actually started fist fighting!!! I was shocked .....but they stopped thank GOD!
Mr. Braidyn aka "Chunky Monkey"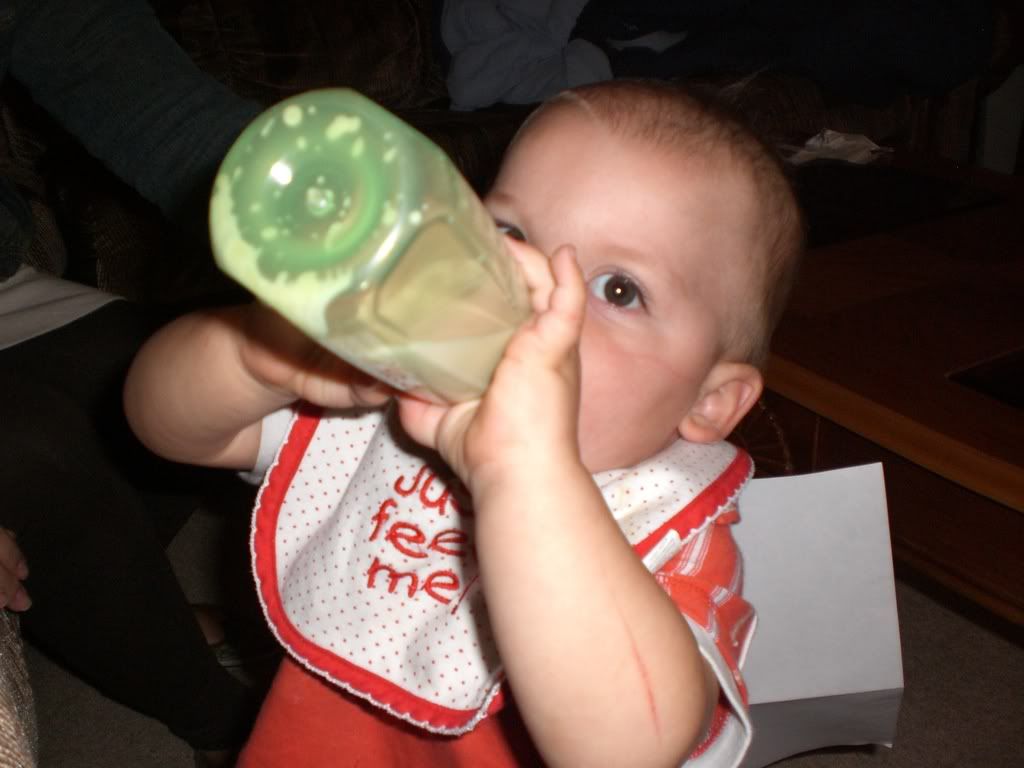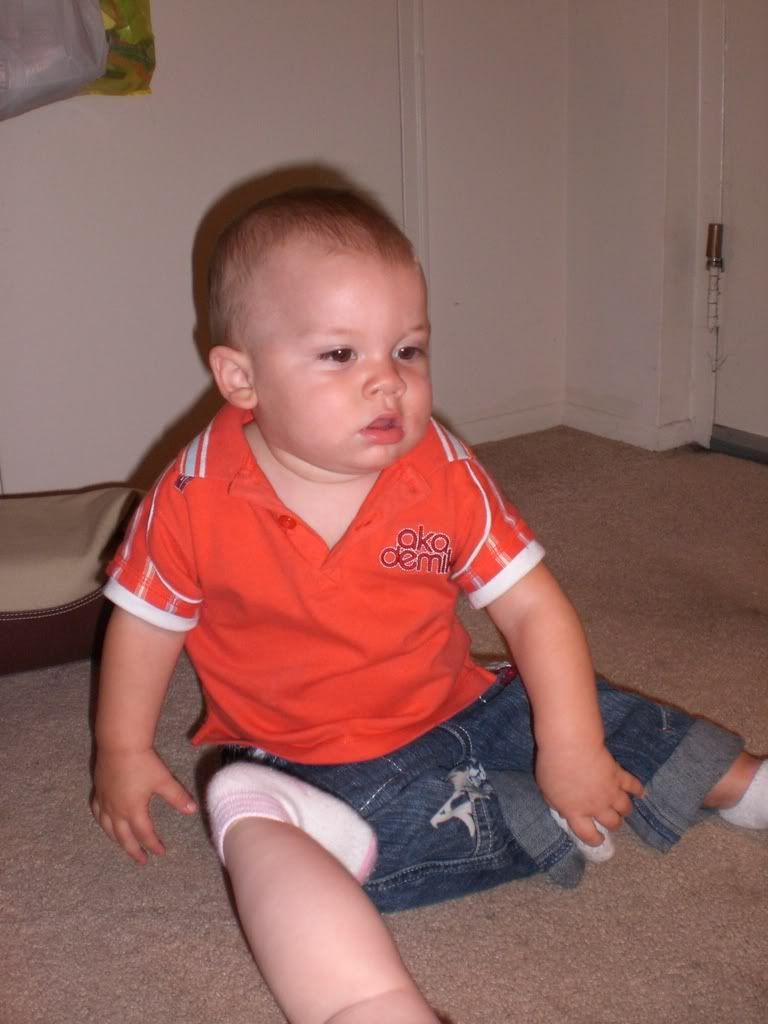 Fifi showing Braidyn how to play with the music chair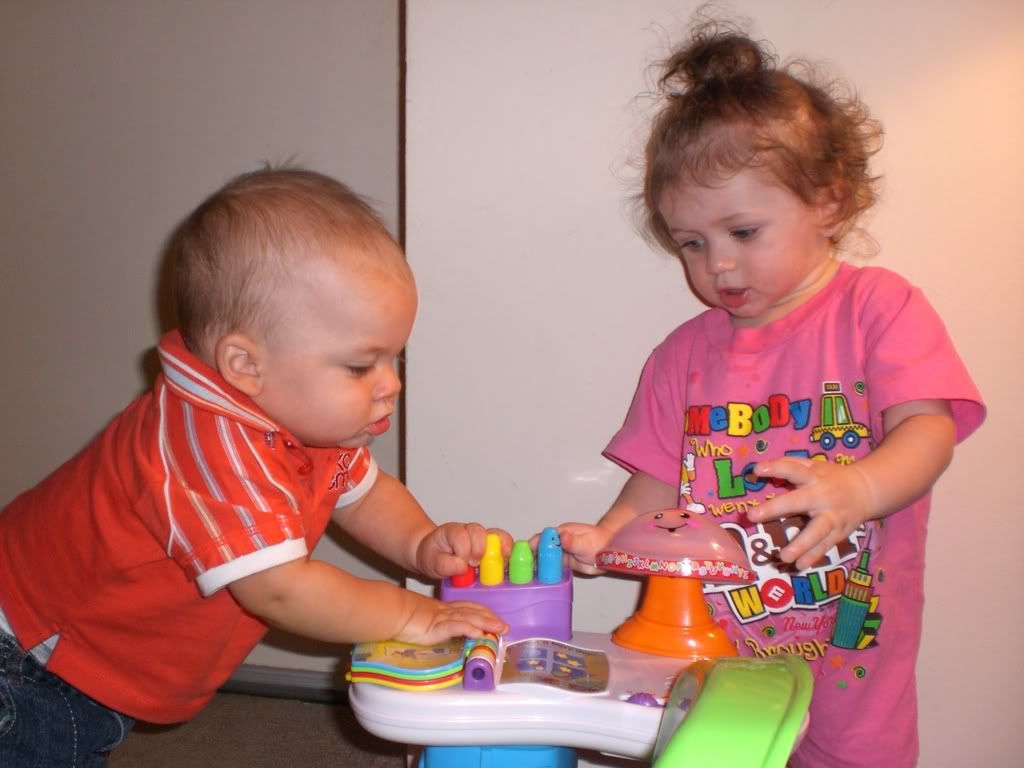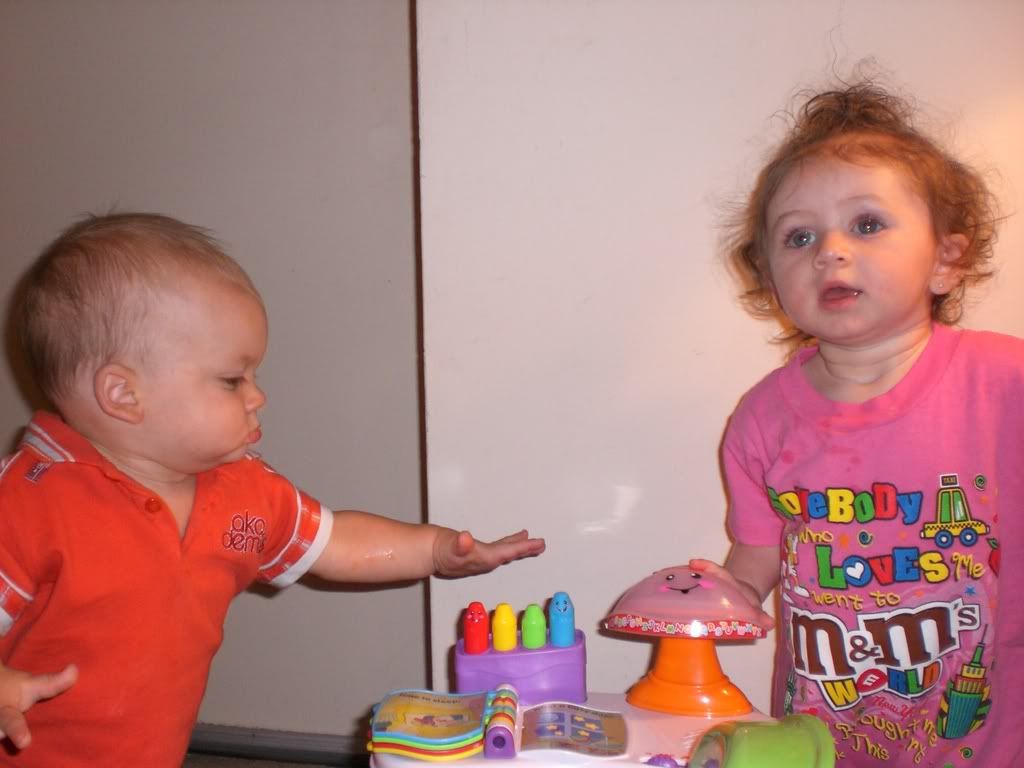 Saturday morning DH woke up with Fifi so I could go get some overtime at work and when i got home Sofi was running all over the house (Dad is the push-over so she can do what she wants with him...LOL) I gave her a bath and DH got ready and we went to Jackson Outlets Mall in Central Jersey down by six-flags. The weather was perfect and we had a nice family day shopping and walkind around. Fifi loved it!!!
Before we went out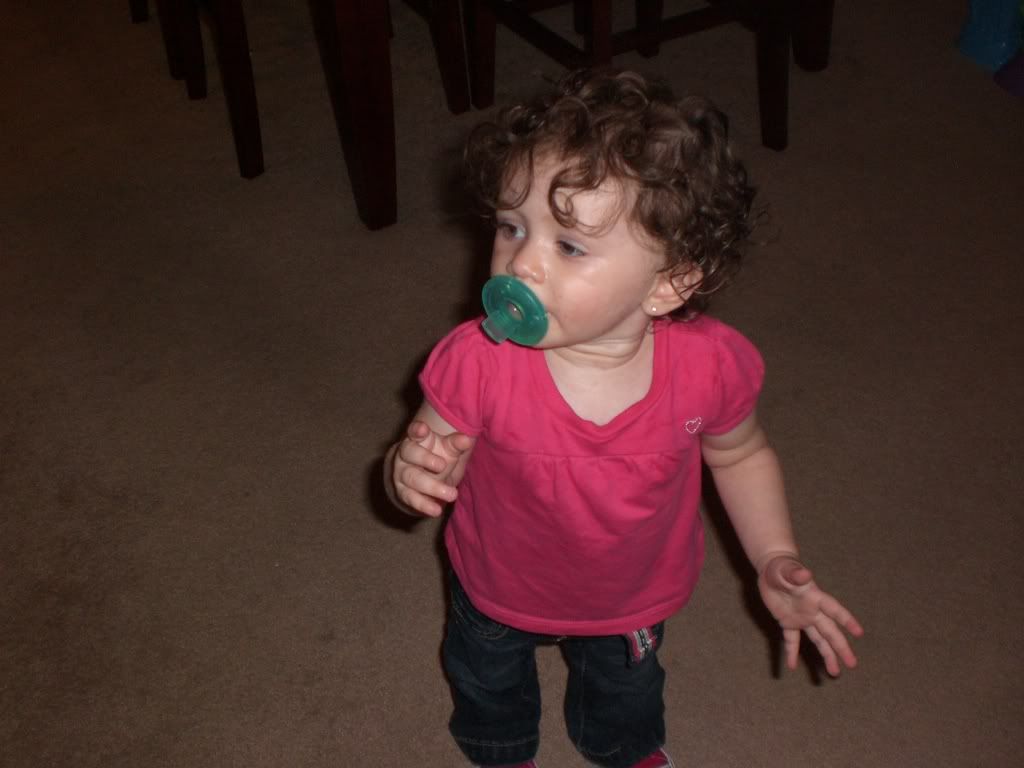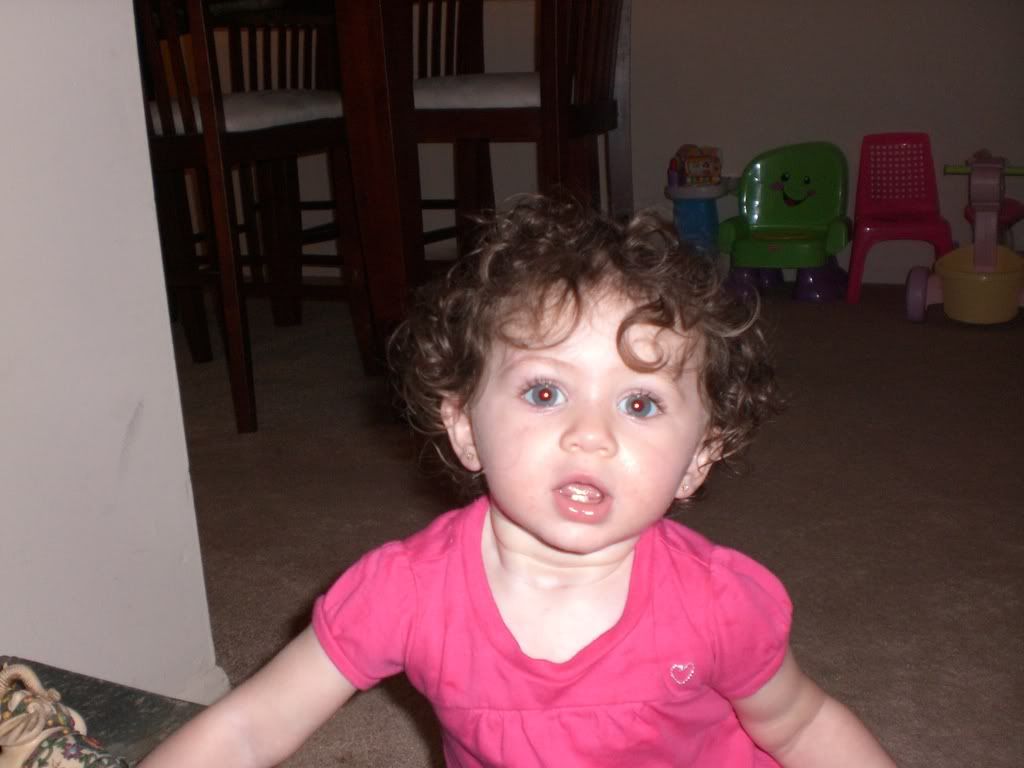 Touching the fountain (she know this is a no-no but she does it anyways)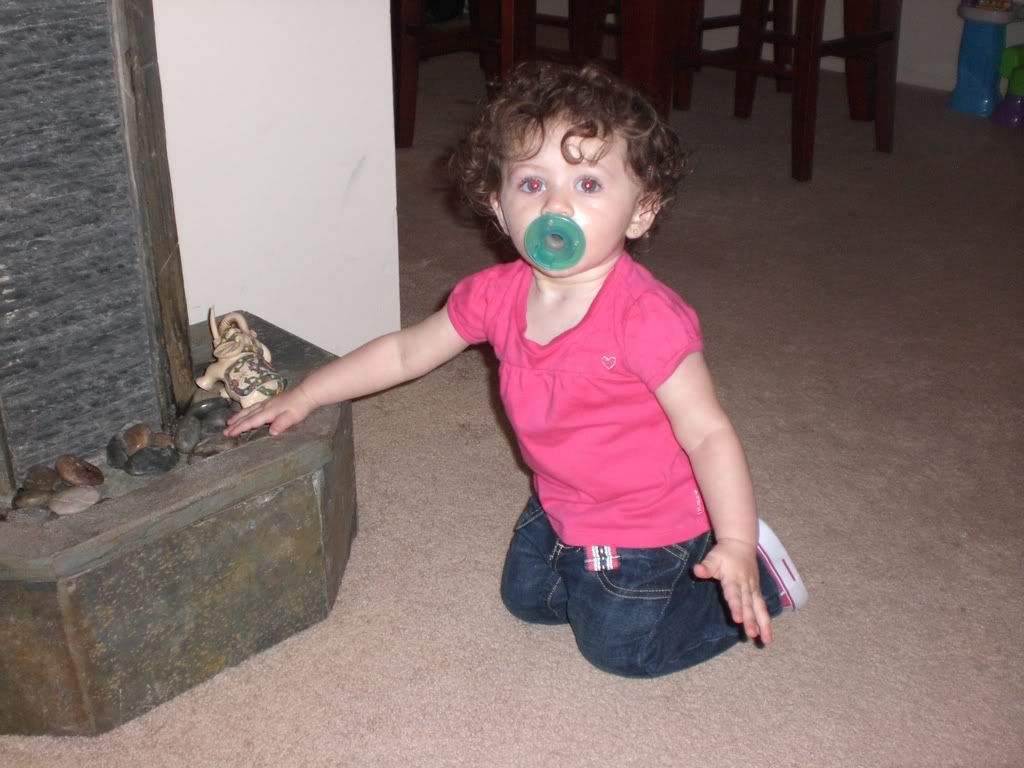 At the Outlet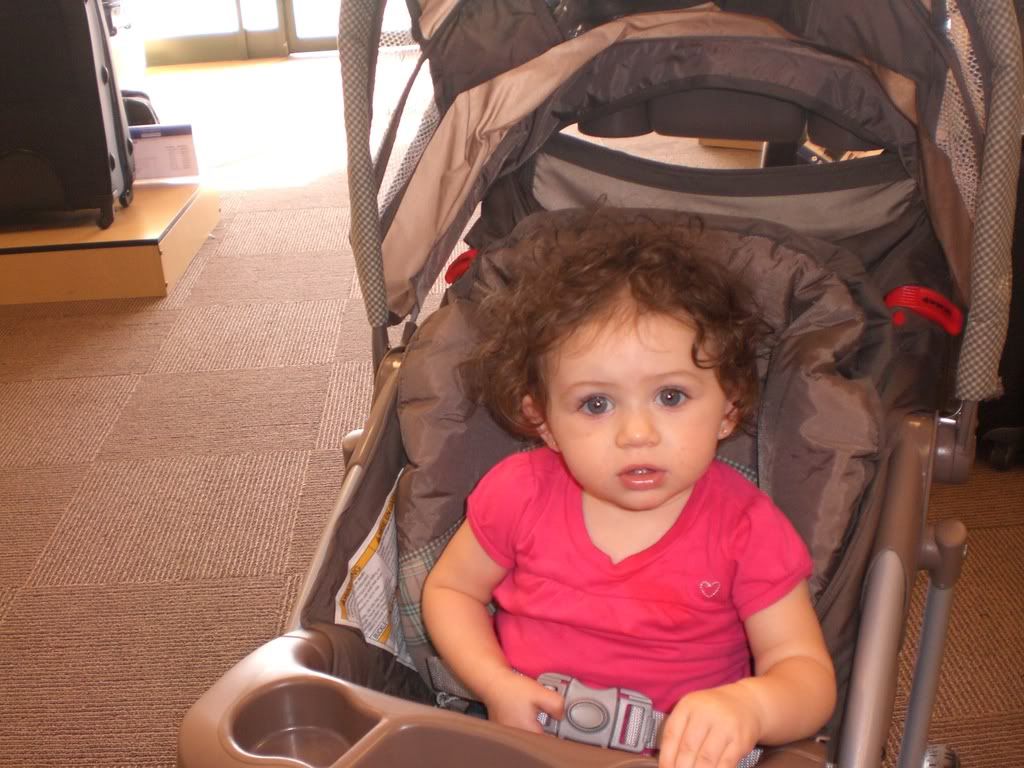 Sitting on the Car....still to little to turn it on but she had fun !!!
After the Outlets we tried to make it back to North Jersey to go to Jersey Gardens Mall but we were too late so we went home.
Sunday I took Fifi to church and this was our first time in the new church. We still have the same congregation but we moved to a new building because now there are too many members to fit in the old building. The inauguration (ribbon-cutting ceremony) was at 10:30 and i have a video but i haven't uploaded it yet. It was kinda hot in church so Fifi was miserable but she managed to make it through the service...LOL
So after that we picked up Daddy and headed to Jersey Gardens but Fifi was not having any part of shopping today so needless to say we had to leave fairly quickly. Then Daddy took us to eat at an awesome Portuguese Restaurant where we ate so much and watched some Futbol which was great, and then we headed home for an early night.
Climbing on Daddy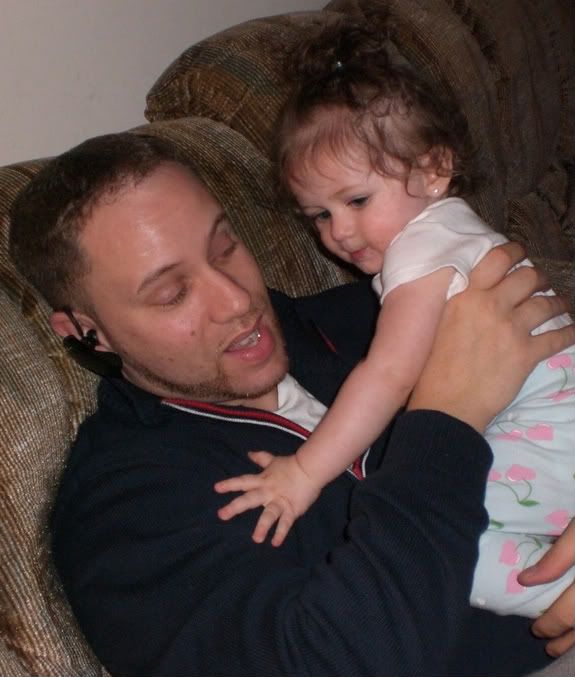 Fifi's favorite spot!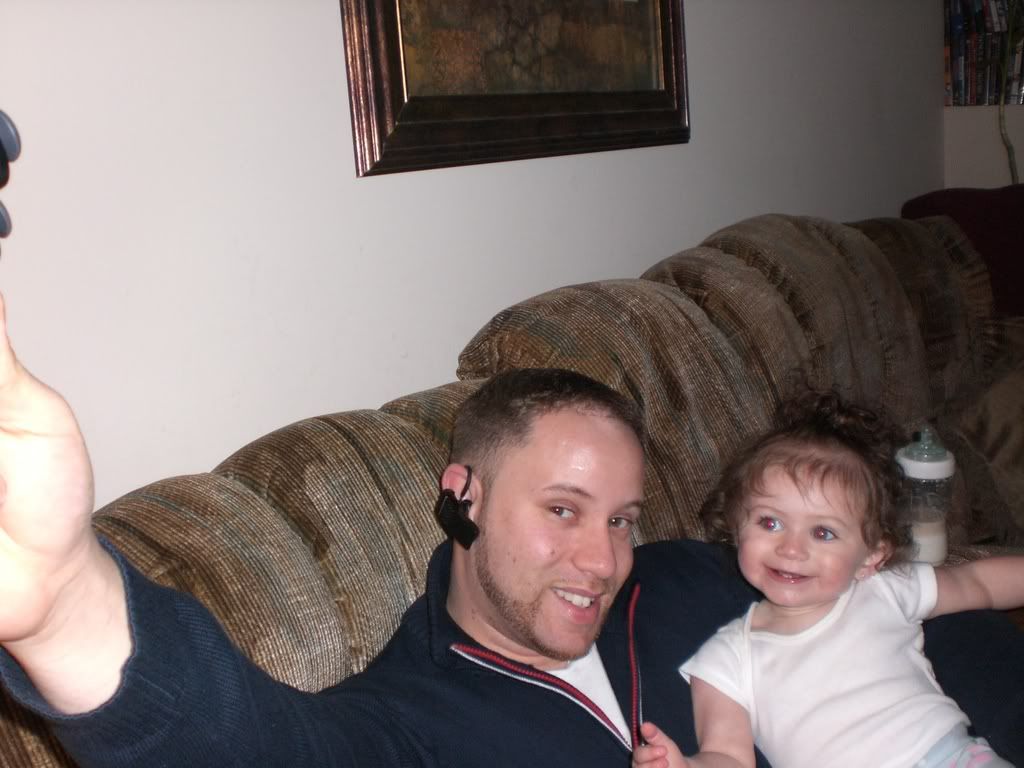 I must say this was the best weekend i think i had all year. Mainly because DH was participating and just having family time with the baby. I hope this continues for a long time!