Tuesday, July 29, 2008
More pics

Sofia and her great great grandmother
5 generations

Sofia at home

Wearing the bow mommy made her :)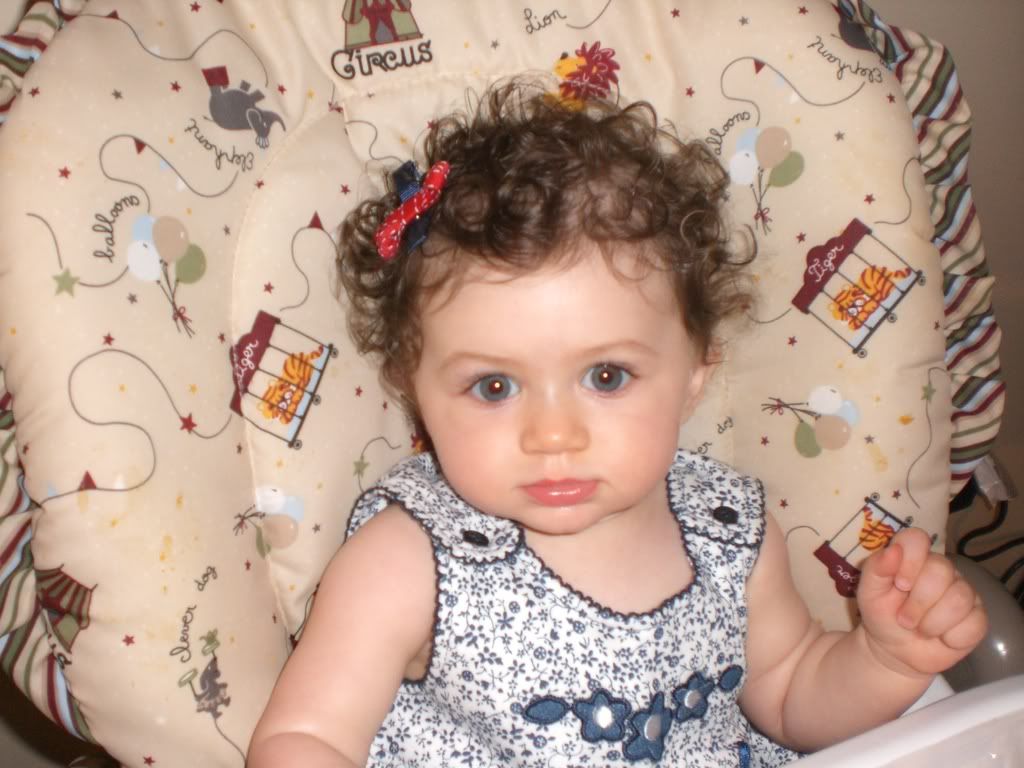 Monday, July 28, 2008
So much is going on with life lately i feel like i have no time to post. Last week i was back at work but the week before I was on vacation and let me tell you.......we were everywhere. Friday 7/11 we drove after work 6.5 hours to Pennsylvania to get my little FIFI ....who was vacationing with her abuela. That was the best feeling when i got there to see my little angel .....however she didnt want me which hurt my feelings.....she just wanted Abuela!!!! But after about 45 minutes she remembered Mami and was stuck to me ever since.
Sunday we drove 2.5 hrs to Niagra Falls with Fifi, DH, and stepson and was amazing!!! FIfi hated the cold mist even though it was 90 degrees outside......so she did cry alot.....but nothing that a little taste of ice cream doesnt cure :)
The next day we drove from Pennsylvania up to Boston another 8 hrs to pick up Suhalie which is Alberto's other daughter who is 13. Tuesday we brought all 3 kids back to NJ to spend a week of vacation. It was great ....we went to a Water Park and to the beach (Wildwood, Jeresy Shore) The kids loved it!!!! THen Saturday we took Suehalie back to Mass. and we came home Sunday....so my relaxing vacation was really just busy busy busy!!!
So now Im planning a small BBQ at my house this weekend for little Alberto's 9th bday. The weekend after I will be visiting my Dad in Wisconsin for my birthday then a couple wekends after that will be FIFI's Luau Party. I will be glad when Summer is over so I can have my life back .....but i still love all the exciting stuff going on !! Plus I have been working on a little business/hobby on the side......making baby hairbows too which is really fun !!!! Anyways Sorry I am always MIA but i really will try more to post more!!!
Here are some pics of the Falls and some recent pics at home too !!!!
Me and my princess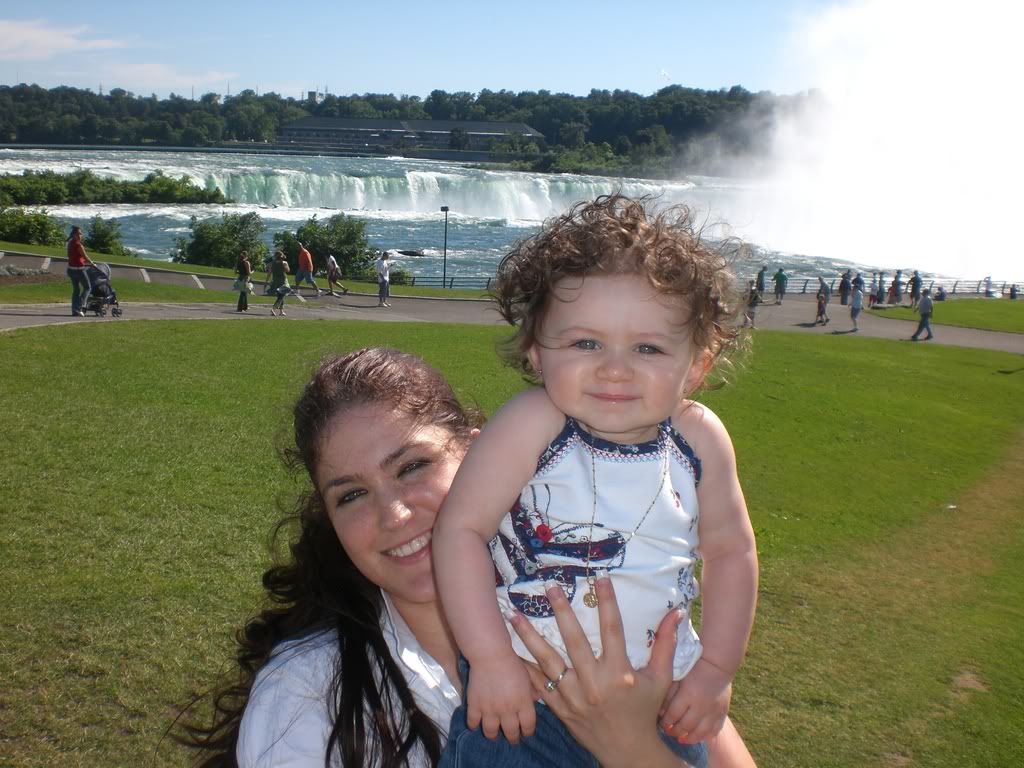 The family just missing Suehalie :(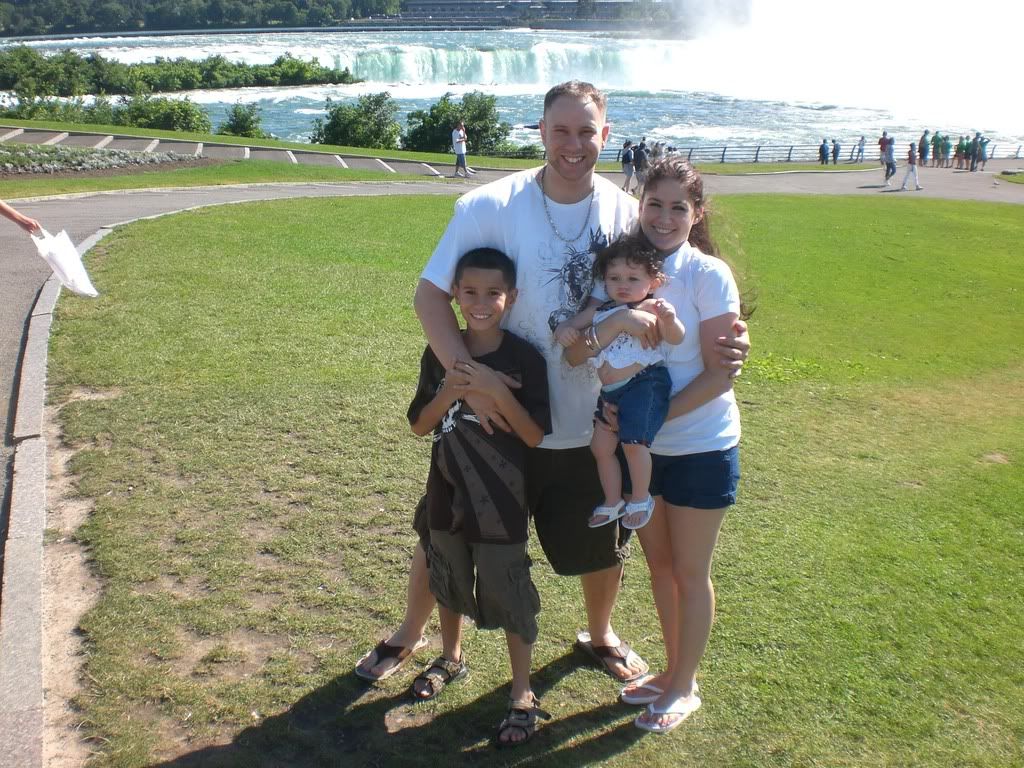 The boys
In the tunnel .....Berto makin a crazy face too !
HMMMM what can i get into ?!?!?!?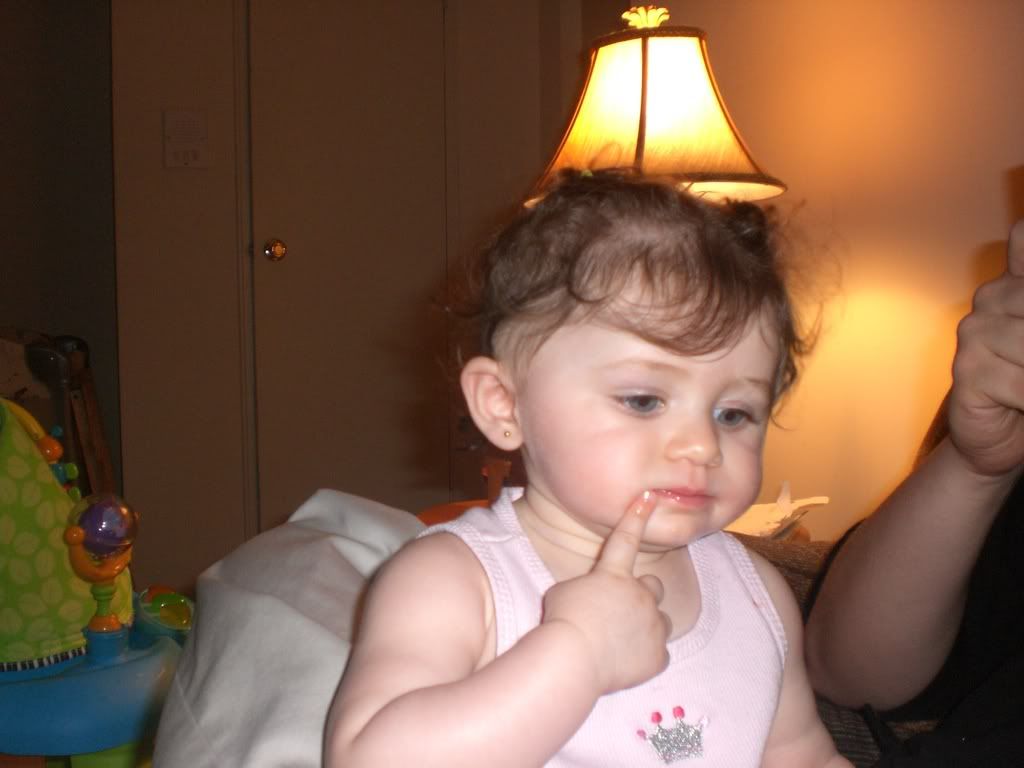 TV time - watching mun~equitos with papi
Friday, July 11, 2008
After weeks weeks of so much overtime and 12 hour days I finally get a vacation........Im offically on vacation as of 12:35 pm today and I am on my way to PA to get my FIFI. You can never realize how special your babies are until they are gone. These 2.5 weeks have been torchure ...but i did get overtime at work which should help with all the bills and Fifi's upcoming party!!!! So anyways Im soooooo super excited to see my baby and have her home with me........she is almost 6.5 hrs away from me right now but i should be there by 8 pm tonight.

Anyone that wants to contact me just email me atmy home email because i wont be at work:)